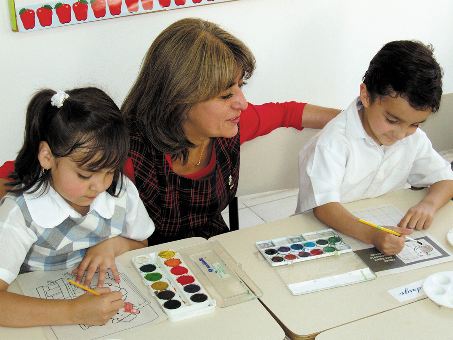 NOTICE OF PARENT GOVERNOR ELECTION
CURRENT VACANCIES
NOTICE OF ELECTION FOR TWO PARENT GOVERNOR
We have two vacancies that have arisen for Parent Governors on the Governing Body of St Joseph's Catholic Primary School, and to invite parents who wish to stand for election to put their names forward.
The Governing Body
We are a welcoming and inclusive board. We can promise, in return for any time you can commit to this role, an extremely rewarding opportunity to contributing at a strategic level to the continued success and improvement of our school. The term of office for all governors is four years, but you can resign at any time.
Our governing body has four core functions. These are to:
support the Catholicity of the school;

set the vision and strategic direction of the school;

hold the head teacher to account for its educational performance; and

ensure financial resources are well spent.
The Role of Governor
We would like to ask any parents who wish to stand for election to provide their contact details on the nomination form so we can arrange for Sinead Hall, Chair of Governors, or one of the board members, to speak with you about the role and expectations and to answer any questions you may have.
Governors support the strategic leadership and management of schools and, as a governor, there is a regular time commitment of between 10 to 15 hours a term plus some meetings. The majority of Committee and Full Governing Body meetings take place on Tuesday evenings. Typically governors are also expected to visit the school at least once every two terms on formal governor visits.
As governors we regularly check we have the right skills to do the job and there is plenty of support available for specific areas of development. Previous experience of being a governor is not required as full induction training will be given (free of charge).
Definition of a Parent
A "parent" for those purposes of governor elections is defined as any individual person having parental responsibility for, or care of, a child*. A parent is disqualified from election as Parent Governor if:
He/she is an elected member of the Local Authority

He/she is paid to work at the school for more than 500 hours in any consecutive twelve month period.
Next Steps
If you wish to stand for election as a Parent Governor you should:
Complete the attached Nomination Form.

Insert a brief personal election statement for circulation to voters.

Return the form by the stated closing date and time. This can either be done by post (or by hand) and addressed to the Returning Officer, St Joseph's Catholic Primary School, Newport Road, Newbury RG14 2AW; or e-mailed to the Clerk to Governors:

rhousegemmell@stjosephs.w-berks.sch.uk
Nominations forms must be received by 3.00 pm on Friday 29th January 2021. Nominations will not be accepted after that date and time.
If only two nominations are received, those nominated will be appointed without a ballot. If there are more than two nominations, a secret ballot will be held and each parent will be issued with a voting paper. A separate timetable will apply if it is necessary to hold a ballot.
Nomination forms sent to parents by end of Friday 15th January 2021
last day for returning nominations Friday 29th January 2021 at 3.00 pm